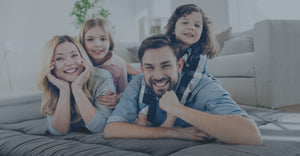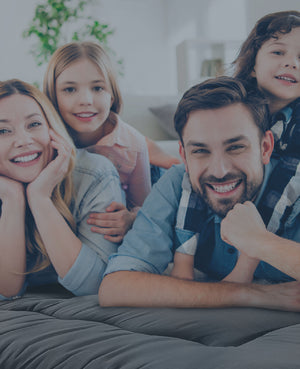 The Illuminator lighting Up A Versatile Flooring Lifestyle
We are a passionate team that shares a love for the floor lifestyle, constantly exploring new possibilities with our users.Today, we are proud to be at the forefront of the floor mattress category, selling across multiple regions worldwide and achieving outstanding results.At the core of our brand is 'Versatility.' Our products offer a wide range of options, from diverse styles of floor mattresses, versatile sofas, to cozy bean
bag beds. Whether you prefer simple monochromatic designs or vibrant Bohemian patterns, we have something to suit your taste.
Suitable For Anyone
Some transform their living rooms into comfortable theaters,while others turn their rented spaces into personalized havens. Some create temporary guest rooms in a corner of their homes, and some even transform their car trunks into mobile hotels. Others simply choose the perfect thickness to enhance their sleep quality. They have unfolded a colorful floor life with our versatile products!

Continuously Developing More Diverse Flooring Lifestyle Products
Looking ahead, we are committed to continuously improving the quality of our offerings, delivering comfort that meets everyone's standards. We are actively developing more diverse floor lifestyle products, eagerly anticipating the opportunity to create even more delightful moments together.
Let's Get Ready To Embark On A MAXYOYO Journey And Unleash The Joy Of Flooring Life! Phone:(+86) 19805169285

Company:MAI KE SI YOU Trading Co.,Ltd
Company Address:1301, Block C, Zhidi Plaza, Shushan District, Hefei City, Anhui Province
Zip code:230000